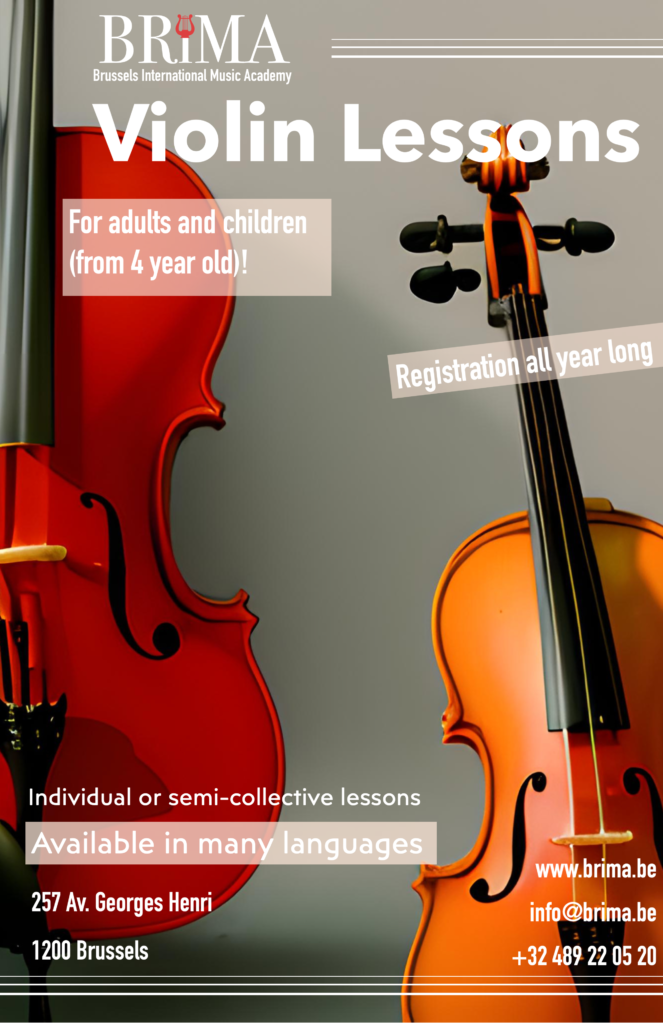 Violin Lessons (individual or semi-collective)
Announcement for Courses
(FR) Jouez du violon avec plaisir !
BRIMA vous propose des cours de violon individuels et semi-collectifs – collectifs en plusieurs langues.
Pour adultes et enfants à partir de 4 ans.
Inscription toute l'année.
(NL) Veel plezier met viool!
BRIMA biedt individuele en semi-collectieve & collectieve vioollessen aan in verschillende talen.
Voor volwassenen en kinderen vanaf 4 jaar.
Registratie het hele jaar door.
(EN) Have fun with violin!
BRIMA offers individual, semi-collective and collective violin lessons in several languages.
For adults and children from 4 years old.
Registration take place all year round.
Contactez-nous pour plus d'info !
Neem contact met ons op voor meer informatie!
Contact us for more info !
Avenue George Henri 257, 1200 Woluwe-Saint-Lambert